Combined Laser Welding Cleaning
Combined Laser Welding Cleaning
3000W Combined Fiber Laser Welding Cleaning Machine for Carbon Steel/Stainless Steel/Aluminum
Brief Introduction:
Model: UG-3000LW
3000W fiber laser source MAX
combined laser welding cleaning
RelFar single wobble welding cleaning system
Dual/single wire feeding
INQUIRY NOW
Applications
Handheld fiber laser welding machine, uses latest 3000W fiber laser generator. It's equipped with China famous brand wobble weld head. The machines appear to laser equipment industries, fills in the blank of hand-held welding. It has the advantages of simple operation, beautiful welding beam and fast welding speed. Welding in thin aluminum,stainless-steel sheet, iron sheet, galvanized sheet and other metal materials can perfectly replace the traditional argon arc welding, electric welding and other processes.Handheld laser welding machine can be widely used in cabinets, kitchens, staircases, elevators, racks, ovens, stainless steel doors and windows guardrail, distribution boxes, stainless steel home and other industries complex and irregular welding process.
Handheld fiber laser cleaning machine is using surface decontamination capability of laser, using optical fiber transmission guide, so that cleaning can be in different position, the cleaning of different parts of an efficient, green, advanced cleaning technology, compared with chemical cleaning, without any chemicals and cleaning liquid; compared with mechanical cleaning, no grinding no stress, no supplies, minimum of matrix damage (artifacts and paintings, for a wide range of cleaning) (nuclear pipeline cleaning); the applicable object of the industrial laser cleaning machine is also more widely, to remove rust and paint, in addition to dirt, wafer surface treatment; And the cleaning degree of the handheld laser rust remover is high (to remove nano particles, the following pollution) technology has been applied in various fields (mold cleaning, cleaning and coating fighter). Widely applied in flat,curved and three-dimensional surface for work piece of elastic material and plastic with very small and deep holes.

Features
1 Intelligent welding head with temperature monitoring to monitor the protective lens for damage warning.
2 Galvanometer monitoring alarm
3 Protective lens for double protection
4 Focusing mirrors are drawer type for easy replacement
5. Welding head & cleaning head can be easy to changed.
6. Support Simplified, Traditional, Russian, English, Japanese, Korean, German, Portuguese, Spanish, Arabic
9 The gun head is light and easy to hold
10 Support process library preservation
11. Can provide customers with process parameter table of various silk and various plates
12. The laser is transmitted through fiber optics and can be used in conjunction with a pipeline or robot.
13.The weld seam is thin, the penetration depth is large, the taper is small, the precision is high, the appearance is smooth, flat and beautiful. Fast welding speed, 2~10 times faster than traditional welding.
14.Accurate laser cleaning for exact position and precise size. No maintenance and no consumables,dust-free,no chemicals,no pollution. Non-contact cleaning and no damage for substrate Extremely. Flexible operation for work pieces with complicated geometric construction can be realized by mechanized or hand-held laser cleaning head.
15.Easy operating need no training.
16. Safer, more environmentally friendly.
17. No consumables, small size, flexible processing, low operating and maintenance costs. Reducing daily maintenance costs and greatly increasing work efficiency.
Main Parts
Fiber Laser source: Adopting famous
MAX brand 3000W continuous fiber laser source
the photoelectric conversion rate is greatly improved, laser power is enhanced, has better welding effect, can according to the needs of customers with different configurations to meet customer needs.
Portable single wobble handheld welding cleaning cutting  head
 (RelFar) 
Light shape, economic deign, instead of fixed weling head, it offers so much welding convenience for welding big, or heavy or complex structure articles.

Special combined laser welding cleaning cutting system(RelFar):
The software is easily operated as the mode of human-computer interface. Strong software function can be realized by simple touch screen.It has editable and memory functions.
Industrial Water chiller( Teyu S&A CWFL-3000): One of the biggest convenience of the machine is the inside water chiller. It saves a lot of the machine's dimension.It is constant temperature industrial type.
With dual Wire feeder( can choose dual or single wire feeding) for thick metal, in order to make the welding joint full and level and to meet the required mechanical strength requirements. With dual wire feeding, can realize 8mm wobble width, and stacking welding, suitable more thick metal parts.

| | |
| --- | --- |
| Laser Power | 3000W (MAX brand) |
| Laser Wave Length | 1070 NM±20nm |
| Fiber Length | standard10M Maximum 15M |
| Laser Pulse Frequency | 1-20HZ |
| Pulse Width | 0.1-20ms |
| Adjusted spot range | 0.1-3mm |
| Minimum Welding pool | 0.1mm |
| Collimating focal length | 50mm |
| Focus length | 200mm |
| Focus adjustment range | -10mm~+10mm |
| Spot adjustment range | 0~5mm |
| Gas source | Argon or Nitrogen,≤1Mpa |
| Working mode | Continuous or modulate |
| Welding cleaning head | Portable single wobble combined handheld welding cleaning head(RelFar, model: FWH20-S20A,0.72kgs) |
| Welding cleaning system | Touch screen control panel(RelFar ) |
| Beam quality | M2<1.2 |
| Line width | <5nm |
| Straight modulate | 0-5KHZ |
| Welding speed range | 0~120 mm/s |
| Cooling system | Water cooling, industrial water chiller,Teyu S& A brand, CWFL-3000 |
| Welding thickness recommendations | 0.5-6mm |
| Cleaning width | 0-80mm |
| Welding gap requirements | ≤0.5mm |
| Working environment temperature  | 15~35 ℃ |
| Humidity range of working environment | < 70%No condensation |
| Working Voltage | AC380V±10% , 50/60Hz, three phases |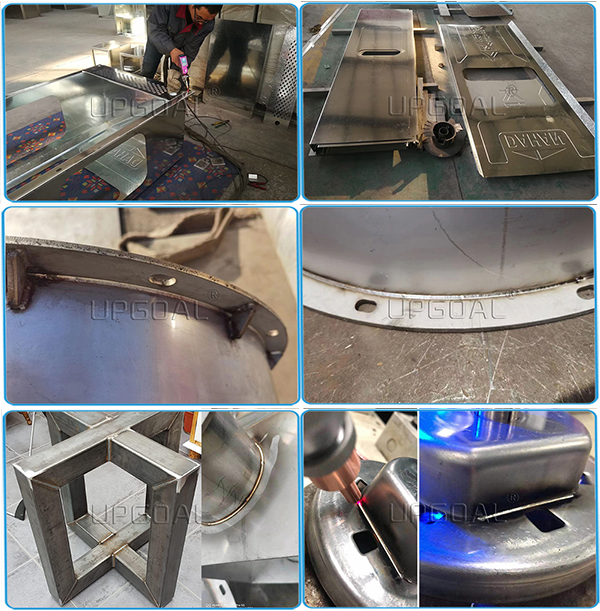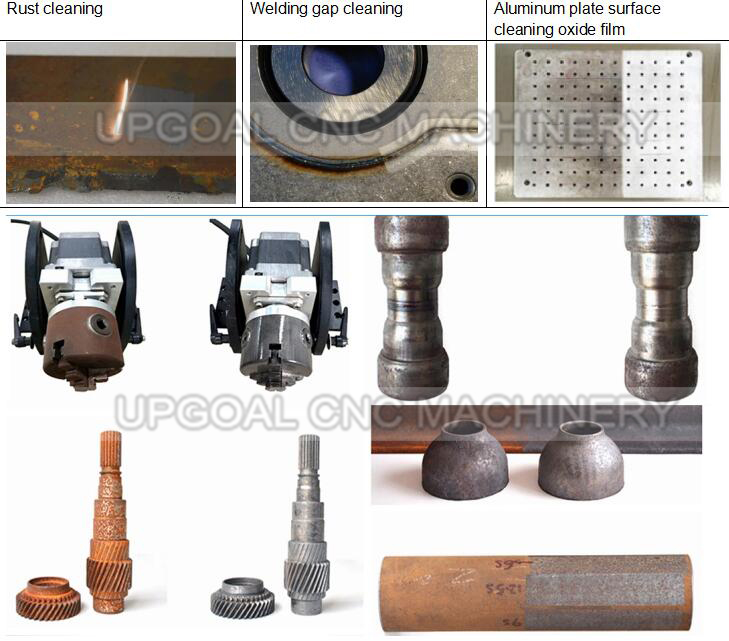 Inquiry now