Metal Non Metal Laser Cutting Machine
Metal Non Metal Laser Cutting Machine
New 500W & 90W Mixed Live Focus Co2 Laser Cutter with Rotary Axis for Stainless Steel /Acrylic
Brief Introduction:
Model: UG-1390ML-2
1300*900mm working area
A1 500W Co2 folding laser tube for metal non metal cutting
RuiDa 6332M live focus systemr tube for non metal engraving
With rotary axis for metal tube cutting
Ruida 6332M live focusing system
INQUIRY NOW
Applications
Applied to a certain of metal and non-metal materials Professional engraving/cutting such as stainless steel,carbon steel,wood,organic glass,plastic, cloth.
Widely used in the industry of Advertising, craft gift, shose, toys, garment, model, construction, package, paper and computerized embroidery &lipping.
Features
1. Welding machine bed with quenching treatment to remove away the stress .Milled by Large precision gantry milling machine ensured the accuracy.  
2. Equipped with dual metal&non-metal laser cutting head. Stainless steel, carbon steel, acrylic and wood can be cut. 
A1 head With famous SLW 500W folding Co2 laser tube, can for 3-3.5mm thickness stainless steel/carbon steel cutting, also can for 40mm wood cutting.  A2 with Reci W2 90W Co2 laser tube, used for non-metal materials engraving & thin cutting.
3. With advanced embedded RuiDa 6332M DSP real-time laser cutting control system, running faster, laser intensity and speed automatic matching, perfectly realized the consistency of the corner cutting effect
4. Specialized metal cutting using non-contact RuiDa live focusing system, ensuring same cutting quality for whole working table, no need further processing for the fracture section, high efficiency, long life time and more stable.
5. With auto height controller for laser head, can track the metal material surface and adjust suitable focus length, ensuring the cutting quality.
6. Working Table
Honey Comb Table: applicable to various soft materials with good adsorption effect and low reflection ratio.
Knife Strip Table:  With oxidation treatment and low reflection ratio Ensured cutting quality
Auto Lifting Table for more thickness materials:Maximum Loading 50kgs with 200mm up-down distance.
7. Adopting imported focus lens with high luminousness and mirror with high reflection ensure stable power transference and laser beam consistency.
8. Adopt 3phases Leadshine stepper driver with high dynamic response performance and loading capacity.
9. Imported High precision, low friction force and stand wear and CSK Taiwan linear square guide rails and blocks with 3M belt transmission ensured stable transmission, lower noise.
10. Rationalized placement of the electronic parts. Optimized heat dissipation effect. Ensured system stability and anti  jamming capability.
11. Teyu Industrial water chiller CW-6000 with 28meter lift is equipped to ensure the machine can work last long time.
12. With chuk type rotary axis ( diameter 80mm) for metal tube cutting & non-metal cylinder engraving.
Working area

1300*900mm

Laser Type

A1: Folding co2 tube

A2: Glass co2 laser tube

Laser tube power

A1: 500W(maximum 530W),SLW, China

A2; 90W( maximum 100W), Reci China

Working table

High strength knife strip and honey comb double working table

Auto lifting table

Up and down 300mm

Oxygen control system

Yes

Laser head

Automatic torch height controller laser head structure for metal materials 

Driver mode

3 phase stepper motor and driver(Leadshine brand )

Guide rail

Linear square guide rail ( CSK,Taiwan)

Transmission

Belt(3M)

Control panel

English

Laser output control

1-100% software setting

Engraving speed

0-60000mm/min

Cutting speed

0-10000mm/min

Control system

RuiDa control system 6332M (Live focus system)

Control software

MetalCut & Rdworks V8

Design software when delivery

CorelDraw

Control panel

DSP offline

Resolution accuracy

< 0.01mm

Location precision

< 0.01mm

Highest scanning accuracy

2500DPI

Type of cooling

Industrial chiller, CW-6000 (Teyu, S&A, With 28meter lift)

Water protection system

Yes

Blow-off system

Air pump and air blower

Working temperature

0-45 °C

Operating humidity

5-95% (without condensed water)

Voltage

AC 220V/110V, 50/60Hz, single phase

Supporting picture format

PLT、DST、DXF、BMP, DWG、AI、LAS,etc

Certificate

CE/FDA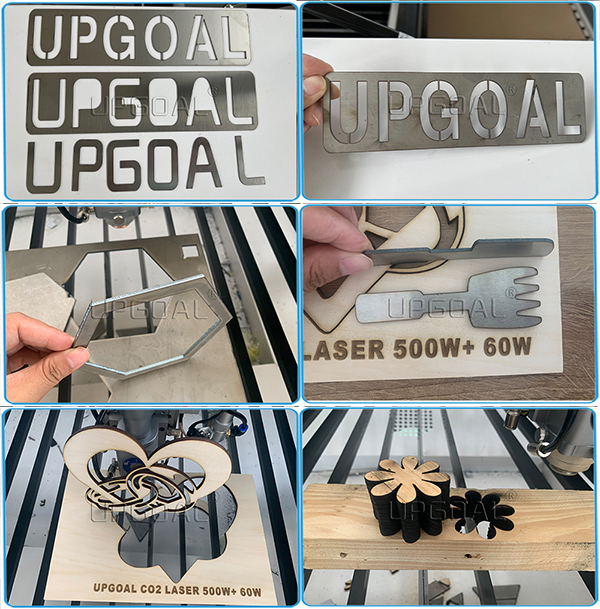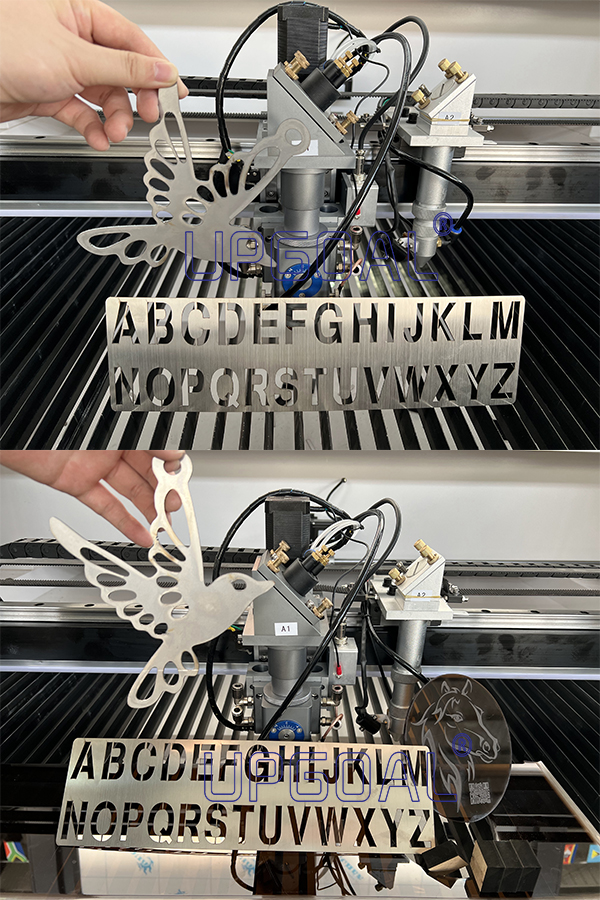 Inquiry now