Fabric Laser Engraving Cutting Machine
Fabric Laser Engraving Cutting Machine
Fabric Textile Automatic Feeding Co2 Laser Cutting Machine with Deviation Correcting
Brief Introduction:
Model:UG-1626L1600*2600mm working areaautomatic feedingDeviation correcting deiveceRuiDa controller for automatic feeding
INQUIRY NOW
Applications
Professional for clothing proofing, large-format cutting, sofa leather fabric, garment leather carving, cutting, hollowing, trademark cutting, plush toy cutting, model making industry, etc.
Applicable materials:
Apparel textile fabrics, flexible textile fabrics, oxford cloth, flame retardant fabrics, nylon silk, air mold cloth, canvas, PC/PVC composite materials, filter cloth bags, silk, cotton, polyester, decorative, chemical fiber, pure linen and other fabrics and leather , artificial leather, soft leather and other leather materials.
Features
Automatic material-feeding platform
Caterpillar band type auto material-feeding platform with new type flat flex belts with strong absorption for wool fabric, realizing continous feeding and cutting with with less labor and material.
Auot edge cutting without rough edge, burr.
With Oneline control system, Work can be loaded from the Cloud.
Fabric Presser
Fabric is adsorbed onto the working table ensured material is fed steadily without creases curled edges
Automatic Deviation Correcting Device, solved the defect of long-term cutting cloth offset
Laser Head
Newly design, More in according with mechanical engineering. Safe and Durable. Simple Operation with high engraving/cutting speed and high laser power convert ratio.

Laser Tube
Adopted high quality Reci W6 130W Co2 laser tube,  long working time time and stable
Working Table
SUS304 stainless steel Strips: With oxidation treatment and low reflection ratio Ensured cutting quality
Beam Path System
Adopting imported focus lens with high lusciousness and mirror with high reflective ensure stable power transference.
Motion System
Imported High precision,low friction force and stand wear and tear linear square guide rails and blocks with 3M belt ensured stable transmission, lower noise.
With anit-dust  device for both sides of Y-axis, each maintenace for Y-axis guide rail & belts.
With pressing cylinder under the gantry, ensuring the fabric flat processing.
With upper smoking system, better extracting fume & smoke during cutting.
Operation System
Advanced USB port  RuiDa6442 special auto feeding control system with large inner memory device and Fast rectilinear cutting and Optimized shortest path function, Greatly improved the working efficiency .
With full-process automatic laser power attenuation compensation , ensuring the performance consistency of engraving/cutting. The High speed motion control program with pre-buffering function enhances productivity more.
Completely compatible with various CAD&CAM softwares such as AuotCAD, CorelDAW, Tajima embroidery software, etc supporting the desgins directly exporting. With advanced Color management and defining the working turns with different colors , All or a part work can done in one time.
Rationalized placement of the electronic parts Optimized heat dissipation effect.
Cooling system
Industrial chiller CW-5200
Effective working area

1600*2600mm

Laser Type

Co2 sealed-off laser tube

Laser tube power

W6 series, Reci, Beijing

(Rated power: 130W, max. Power: 150W)

Working table

SUS304 stainless steel strip auto feeding working table

Automatic deviation correcting

With

Driver mode

3 phases stepper motor and Driver, Yako brand

Guide rail

Linear square guide rail ( Hiwin,Taiwan)

Transmission

Belt transmission

Control panel

English

Laser output control

1-100% software setting

Engraving speed

0-60000mm/min

Cutting speed

0-10000mm/min

Control system

RuiDa 6442 ( supporting automatic feeding)

Control software

RDWorks V8

Design software when delivery

CorelDraw

Control panel

DSP offline

Resolution accuracy

< 0.01mm

Location precision

< 0.01mm

Highest scanning accuracy

2500DPI

Type of cooling

Industrial chiller CW-5200(Teyu,S&A brand)

Water protection system

Yes

Blow-off system

Air pump for the laser head

Air blower for the machine

Upper smoking

Has

Biggest scanning accuracy

2500DPI

Working temperature

0-45 °C

Operating humidity

5-95% (without condensed water)

Voltage

AC 220V /110V, 50/60Hz, single phase

Supporting picture format

PLT、DST、DXF、BMP, DWG、AI、LAS,etc

Certificate

CE/FDA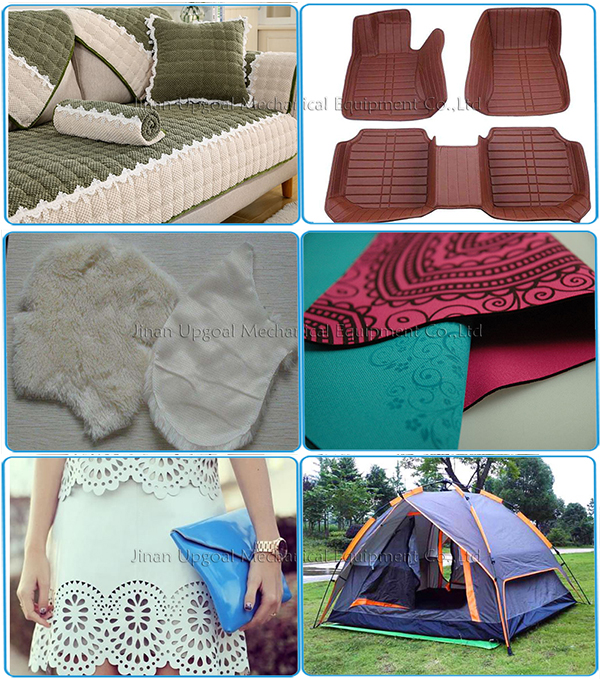 Inquiry now