Co2 RF Laser Marking Machine
Co2 RF Laser Marking Machine
Desktop 40W CO2 RF Laser Marking Machine for Leather & Wood with Smoke Purifier
Brief Introduction:
Model: UG-40RF
300*300mm marking area
40W Co2 RF laser
Original EzCAD controller
With smoke purifier
With rotary axis
INQUIRY NOW
Applications
Mainly used for engraving non-metals, widely used in food packaging, beverage packaging, pharmaceutical packaging, architectural ceramics, clothing accessories, leather, fabric cutting, craft gifts, rubber products, electronic component packaging, shell nameplates, etc.
Applicable Material :
Co2 laser marking machine can mark a variety of non-metallic materials and some metal products, such as bamboo products, wood, paper, ABS, PVC, epoxy resin, acrylic, leather, glass, building ceramics, rubber and so on.


Applicable Industry:
The machine widely used in leather, food, beverage, cloth, electronic, meter, communication instruments, package and other industries, can be combined with streamline for online marking.
Features
1. The Metal RF Tube Co2 laser marking machine is a new generation of laser marking systems. The laser system adopts the industrial standardization module design. With 40W famous CRD brand RF Co2 laser tube series are fitted with a full set of imported metal sealed radiation frequency Co2 laser, it can work on a continuous 24 working hours in high stability, high precision,has a normal working life of 20,000 hours, microfiber beam 0.001mm, the laser's overall 2-year warranty.
2.High speed SINO-GALVO galvanometer RC2808,ultrahigh speed, high precision, stable performance.
3. High quality laser scanning lens( optional 110*110/140*140mm~300*300mm) makes the marking speed up to 7000mm/s.
4. WIth original EzCard software, ensuring high precision and fast speed marking, marking depth can be controlled casually.
5. With rotary axis for cylinder marking
6. Equipped with smoke purifier( Conyson brand, 100W), with 3 layers purification, net filtration: 0.3um99.99%, the universal slub tube can be bent and adjusted at 360 degrees at will, with good supporting effect, high temperature resistance, good airtightness, and resistance to aging. High temperature resistant silicone cover, air volume regulating valve, large smoking area, good effect. Smart chip, block alarm. 
7.Special all sealed cavity structure, preventing the dust into laser cavity, reducing the machine failure rate.
8. With 700mm high stand column for thick material marking.
9. Suitable for all kinds of non-metal products marking.
10. No consumable
11. Marking is clear, and not easy to wear and tear
12. Marking software works in Windows system, Chinese & English interface, compatible with AUTOCAD, CORELDRAW,PHOTOSHOP, ect softwre and  all kinds of file format, such as PLT,PCW,DXF,BMP, etc, can also directly use SHX, TTFWord stock, casually design the pattern from computer.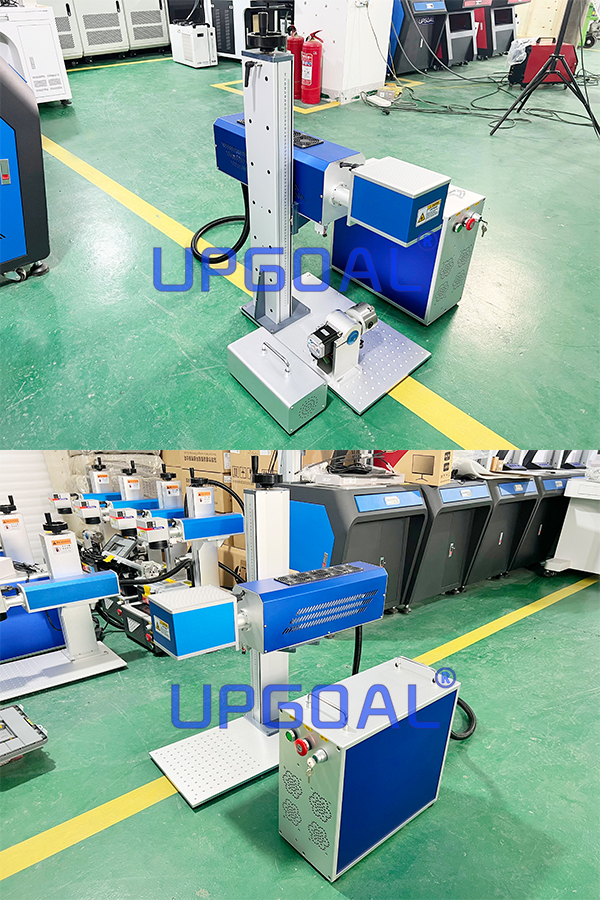 Marking parameters

Marking area

300*300mm

Marking speed

0-7000mm/s

Marking depth

0.01-12mm(depends on materials)

Minimum character

0.002-0.40mm

Minimum line width

0.008mm

Lifting height

500mm(±2mm)





Laser Character

Laser fiber/wave length

CO2RF laser /1060nm

Out put power

40W(CRD, China)

Power stability(8h)

˂±1%ms

Light beam qualityK2

˂1.2      

Repetition frequency

0-100KHz

Laser safe glass

ClassIV

Others

System protection level

IP54

Cooling method

≤30W air cooling

Voltage

AC220V/110V, 50/60Hz, single phase

Total power

0.8KW

Certificate

CE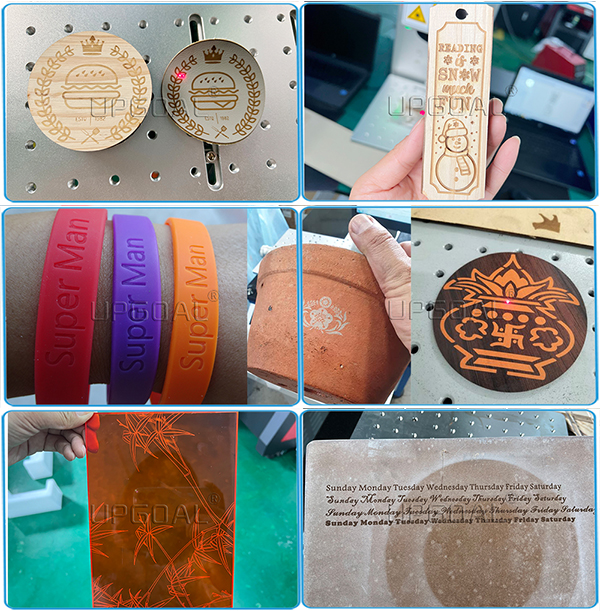 Inquiry now