Co2 RF Laser Marking Machine
Co2 RF Laser Marking Machine
Leather Non-metal Materials Co2 RF Laser Marking Machine with Manual Lifting Table
Brief Introduction:
Model: UG-10RF
Non-metla Co2 RF laser marking machine10W
Marking scope: 110*110mm
Manual lifting table
INQUIRY NOW
Applications
Electronic and communications products, integrated circuit chip, computer parts and electrical appliance,all kinds of precision component,  hardware tool, instrument and meter, aerospace and astronautics, jewelry, horologe, gift, office supply, trademark signs, sanitary ware, kitchen ware, plastic product, metal ornament, fastener, eyeglasses frame, , sanitary ware fittings, tableware, food, beverage and alcohol & tobacco,etc all kinds of area graph and characters's, marking, mass production, marking clear and beautiful, never disappear. 

Features
1.High speed galvanometer, ultrahigh speed, high precision, stable performance, can continuous working for 12 hours.
2.Special all sealed cavity structure, preventing the dust into laser cavity, reducing the machine failure rate.
3. High precision and fast speed marking, marking depth can be controlled casually.
4. Suitable for all kinds of non-metal products marking.
5. No consumable
6. Marking is clear, and not easy to wear and tear
7. Marking software works in Windows system, Chinese & English interface, compatible with AUTOCAD, CORELDRAW、PHOTOSHOP, ect softwre and  all kinds of file format, such as PLT、PCW、DXF、BMP, etc, can also directly use SHX, TTFWord stock, casually design the pattern from computer.
| | |
| --- | --- |
| Maximum output laser power | 10W |
| Wave length of laser | 1064nm |
| Marking scope | 110*110mm |
| Marking depth | ≦0.3mm |
| Linear speed | ≦7000mm/s |
| Minimum line width | 0.03mm |
| Minimum characters | 0.2mm |
| Maximum scanning precision | 2500DPI |
| Repeatable accuracy | ≤±0.01mm |
| Cooling method | Air Cooling |
| Power supply | AC 220V+10%50/60Hz, single phase |
| Process Material | All kinds of non-metal Materials |
| Certificate | CE |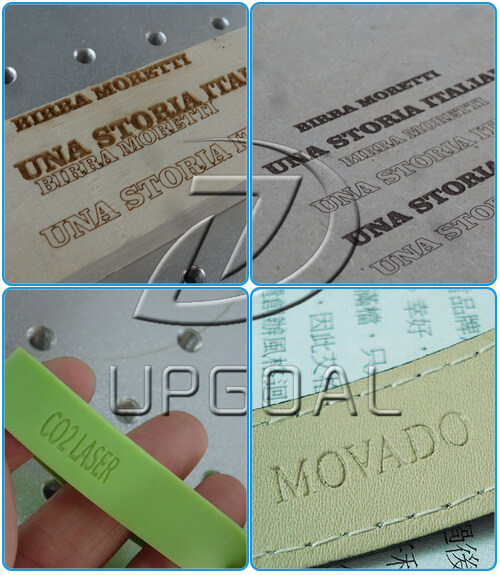 Inquiry now